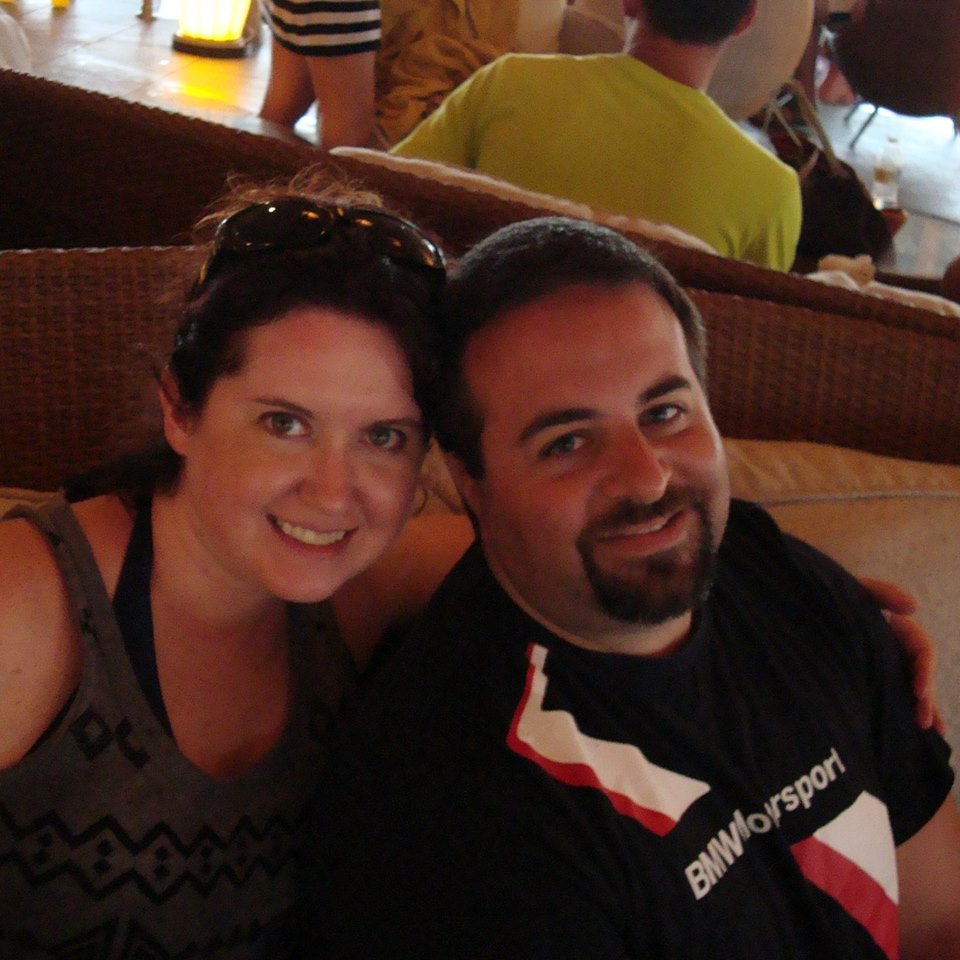 What's always made me happy was helping people. I give chiropractic adjust-ments. My name is TJ and I am a chiropractic physician. Here's me in the picture with my wife, Lori. She likes helping people too; it's one of the reasons why we found each other and got married. She's from here in Wautoma, and that's also one of the reasons we came to live here!
When I built my first chiropractic office in 2004 in Oconomowoc, WI the mission was simple: help lots of people with the best adjustment they ever had. Do it often. Change their lives through education. Then change their lives through what the adjustment actually does. It was awesome, and it still is. Over time, what I began to have trouble with was other people. You know, the OTHER people: health insurance companies, fancy "health gurus" on TV, and the magazine ads. It's changed the way our families take care of themselves, and I can't say it's been for the better. Americans are sicker than ever. It's the way we do it that's getting us in trouble.
How affordable is ANYTHING in healthcare when you have a $6000 deductible that renews every single January? Then you go for a simple service and it costs more than your first car. See, the doctors have lights to keep on, buildings to pay for, and staff that they're paying only to make sure insurance companies don't cheat patients and physicians alike. It's a rough game, and at the end of the day there I was: giving great care, passing on large bills, and spending most of my money on keeping the lights on just to give the care. It hurt me professionally to know that more people would come if they could only actually "afford it".
I did well though! When the rubber hit the road I always made it happen. I miss my families who still see the doctor who bought my practice; I made a big impact on Oconomowoc through Rotary (and of course I'm still a Rotarian here in Wautoma); my office was named Oconomowoc's Rookie Business of the Year in 2005 by the Chamber (and I am Chamber Businessperson of the Year now here in Wautoma as well for 2017); my peers named me 'young chiropractor of the year' in 2007 (Nels Bakke Award, Wisconsin Chiropractic Association). Before all that I prepared with the finest hands in world at Palmer College in Davenport, IA. I also spent the '02-'03 season in San Francisco working with the chiro who took care of a professional football team (yes, them!). I'm saying all this because I knew I had success, but I was burning out. People were coming, but I wanted more. There became a growing number who couldn't come. Then why were people not able to get care in my office? Why so expensive? Where was all that money going? What if I took out all the red tape? No insurance, no staff, no schedules, no missed appointments! YES! Any other docs out there feeling this?! Sell it all, move to the woods, get my life back, lower my fees, practice simple. The mission today is still as simple as when I graduated as a physician in 2003; and you need to know this:
Your brain tells the body how to be alive—like telling the heart how to pump and the lungs how to breathe. Your brain needs nerves to carry these messages of life. If nerves are destroyed, the organs at the ends of the nerves die early. The most common signs of neurological damage are:
fatigue / loss of attention
headaches
sick all the time
asthma / allergy
digestive problems
immune disease
pain doesn't go away
depression / unable to focus
The good news is that the nerve system can be cleared out through chiropractic care. Chiropractic can be used simply to get clear or also to stay that way for a lifetime. A clear nerve system allows every cell, tissue, and organ in the body to function correctly and, more importantly, to heal correctly. Give me a chance to give you the best adjustment you EVER had. $29*, all in.
*does not apply to Medicare patients