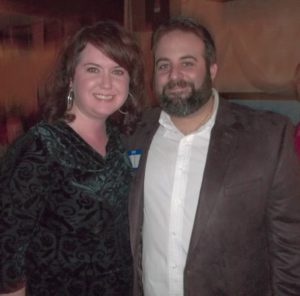 You made it! Thanks for visiting me here on the interweb. Use my site as a resource to come get your chiropractic adjustments. Over the past 17 years in clinical practice and another 5 before that in training I've learned a lot about people, me, and what stands in the way of real fulfillment for people. Health is the key here. Real health is the key. Chances are, you have no idea what it takes to live a life doing EVERYTHING you want to do. I sure didn't, but that was in the beginning of all this. Part of why I practice this way is because my mission is to teach you what I learned all along the way. Read more about my story here . Experience= time, failure, success, other people, school, graduate school, and a whole ton of adjustments over the past years. I have it, and then some. Give me chance to give you the best adjustment you ever had.
Here's how it works:
Find the hours. I'm in on Mondays, Wednesdays, and Fridays. Find hours on the pre-recorded hotline message, on facebook, or right here on this website. Sometimes I have to interrupt the normal times due to my obligations to Rotary, so always check to be sure before you walk in.

Come to downtown Wautoma, on Main Street underneath the little clock, with the forms. Print them from this website, or else I can give them to you once you get here. I'm right between Blader Law Office and Graf's Candy Shop, and I share the space with my wife Lori. She teaches people about essential oils.

All appointments are walk-ins. Come on in. Have a seat. I check you and adjust you.

Pay $29. I don't work with insurance and I take cards, checks, and cash.* You can even buy a 10-pack for $232 only (save 20%; click for discounts).
Why so easy? Why so affordable? I am offering chiropractic wellness adjustments. There's no staff, no missed appointments, no fancy equipment. It's just Lori and me under little clock. I'm in a nice small space with chiropractic tables. I take notes and there's regular check-ups, but there's just no overhead. It's simple. It's effective. And if more diagnostics are ever needed, more physicians ever warranted, we will work with all the other fine physicians in our area to make sure we rule out anything else.
You know that as one of your primary care physicians I make sure you're always OKAY. Use me as your very own personal consultant; my duty is to be the first line of defense by helping you understand your options.

Who do you see for what?

When is it time to see them?

It's kind of like, "Hey I think I may have torn something in my knee, but what is it? Who should I see? Can you order a MRI? Can you examine it? Should I talk to my regular doctor or can you send me to an orthopedic specialist?"

The short answers here in this example are YES I can help! All chiropractors have this education, duty, and authority. Use us this way PLEASE!

Other questions we get asked that we can help you with are things like:

Can you make a referral?

Can you order a blood test/examination/CT/scan?

What is the right thing to take for ___________ ?

What supplements or nutrition do you recommend for ____________ ?

What kind of doctor do I see for _____________? Can you refer me?

Basically if you have a question please just ask it. I'll give you an answer, even if you don't like it!
*not available for Medicare patients. Call for details.
Click on Map for directions: